News
Call for Nominations - CAPWHN Board of Directors 2016-2018
Message from the chair of the Nominations Committee.
******************
May 9-12 National Nursing Week
Message from the CAPWHN Board of Directors to all CAPWHN nurses.
******************
May 5 - International Day of the Midwife
To all our midwifery colleagues,
The Board of Directors and Members of the Canadian Association of Perinatal and Women's Health Nurses (CAPWHN) would like to extend congratulations to our midwifery colleagues on this International Day of the Midwife. Your 2016 theme "Women and Newborns: The Heart of Midwifery" aptly describes your focus and your passion. As nurses, we have watched your profession flourish across Canada both in numbers and geographic access. The clinical and research perspective you bring enhances best care for parents and newborns – we continue to learn from each other. Your nurse colleagues are proud to work alongside you as part of the team.
Celebrate today with midwives around the world but take special pride in your growth in Canada and the enrichment your profession has provided to all of us.
Sincerely,
Sharon Dore RN PhD
President, CAPWHN
******************
May 4 - World Maternal Mental Health Day
Organizations from around the world are leading efforts to raise awareness about maternal mental health through a collective social media push and in-country events. In many countries, as many as 1 in 5 new mothers experience some type of perinatal mood and anxiety disorder (PMADs). Increasing awareness will drive social change with a goal toward improving the quality of care for women experiencing all types of PMADs, and reducing the stigma of maternal mental illness. Mental health professionals, friends and relatives of new moms - ask her how she's really feeling and encourage her to seek help. Thank you to our colleagues throughout Canada and the world who care for mothers and their families.
******************
Thank you to all our CAPWHN volunteers!

April 10-16, 2016 is National Volunteer Week, and we wanted to take this opportunity to recognize your engagement. We have some of the most dedicated and creative volunteers at CAPWHN. The hard work of so many wonderful individuals have created and moulded CAPWHN into the incredible organization it is today. Your efforts, individually and collectively, have lead to the development of an organization now recognized as a voice for perinatal and women's health nursing.

The CAPWHN Board of Directors would like to extend a huge thank you to each and every one of you who has given of your time, your wisdom and your enthusiasm. Without your volunteer drive, CAPWHN would not be here today.

Thank you for all you do and the time and energy you share. Take a bow as a volunteer who has made a difference to nursing and to women and families.

Cheers,

Sharon Dore RN PhD
CAPWHN President
International Women's Day - March 8, 2016
Happy International Women's Day! To the women we serve and those we represent, we support and celebrate you today and every day!
IBCLC Day - March 2, 2016
Happy IBCLC Day to our Lactation Consultant colleagues! We thank you for the excellent work you do and the support you provide to moms and babies!
Calling all volunteers!
Submitted by Lisa Keenan-Lindsay RN, MN, PNC(C)
CAPWHN Past President and Chair, Nominations Committee

CAPWHN's Board of Directors is seeking keen and enthusiastic volunteers to help our organization carry out its strategic plan initiatives. We are seeking volunteers to serve on the following committees: Research; Membership; Advocacy and Health Policy.
This committee promotes and supports excellence in research development and knowledge translation regarding perinatal and women's health. The membership includes the chair, who must possess a post-graduate degree, two members who are actively engaged in research, and two members involved in knowledge translation.
This committee's priority is the recruitment and retention of members. The committee's focus is to develop a plan through the use of a number of tools, including various social media components and website development. Members knowledgeable about and interested in social media would greatly contribute to the committee's activities. Committee membership includes the chair and regional representatives.
Advocacy and Health Policy Committee
The Advocacy and Health Policy Committee (AHPC) serves to define and address local, provincial and national issues/policies significant to the health of women and newborns. The AHPC strives to create excellence and sustain an environment in which members can work effectively to improve health outcomes for women and newborns. Committee membership includes the chair and regional representatives.
The time commitment for these positions is expected to average out to 2 hours per month. Some months will have more activity than others. These positions are for a two year period renewable once. All candidates for these positions must be CAPWHN Nurse members in good standing.

These are wonderful opportunities for involvement at a national level and for professional development. If you are interested or know someone who might be interested in taking on one of these volunteer positions, please follow the process outlined below and submit your application by April 20, 2015:
Submit a letter of interest via e-mail to CAPWHN (admin@capwhn.ca) with a description of your experience and motivation for seeking your selected position.

Include your résumé or curriculum vitae (optional)

CAPWHN will acknowledge receipt of your application
Review and selection process will occur in April/May 2015

Notification of successful candidates will take place shortly thereafter. Service will begin immediately for the 2015-2016 term.

In addition to these positions we are putting together a list of CAPWHN members who would be willing to volunteer their time for a specific project or activity. If you have a particular skill set or interest (e.g. website design, newsletter editing or designing, proof reading documents) we would love to hear from you! Simply send a note to admin@capwhn.ca with details about how you are willing and able to help!

Thank you for your interest in and support of CAPWHN!
*****************
International Women's Day - March 8, 2015
Dear CAPWHN Member,

On behalf of the Canadian Association of Perinatal and Women's Health Nurses (CAPWHN) Board of Directors I would like to take this opportunity to wish you a happy International Women's Day! This day has been observed since the early 1900s. For more than a century steps have been taken all over the world to improve the rights of and opportunities for women. I encourage you to reflect on the contributions that we, as perinatal and women's health nurses, make in the advancement of greater equality for women.

Perinatal and women's health nurses are at the forefront of health care for women. From the largest cities to the smallest and most remote communities, CAPWHN members are making a difference. Through the promotion of women's health and quality health care through all stages of life, perinatal and women's health nurses play an important role in the empowerment of women across this country.

The 2015 International Women's Day (IWD) theme is "Make It Happen" - join in on the social media campaign by tweeting #MakeItHappen. The United Nations' theme for IWD 2015 is "Empowering Women, Empowering Humanity: Picture It!" and aims for a world where each woman and girl can exercise her choices, including participating in politics, getting an education, and living in societies free from violence and discrimination. In many health care environments across Canada, perinatal and women's health nurses are screening for violence and providing resources to women and families who are in need of them.

CAPWHN's women-centred focus should be celebrated. Moreover, you, the individual nurse who works tirelessly for and on behalf of women, deserve to be honoured for your dedication to the care and health of women and their families. We each play a role in advancing women's health across the country, and on International Women's Day, I feel it is important to recognize and pay tribute to perinatal and women's health nurses.

Thank you for the hard work you do each and every day.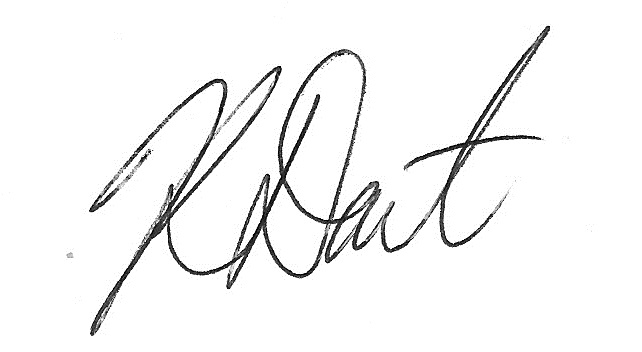 Kim Dart RN, MSN, IBCLC, PNC(c)
CAPWHN President


*****************
2015 Call for Abstracts
The Canadian Association of Perinatal and Women's Health Nurses (CAPWHN) invites members, non-members and students to submit abstracts for presentation at the 2015 CAPWHN National Conference.
***Please contact us at admin@capwhn.ca if you haven't received a confirmation email after 24 hours of submitting your abstract.***